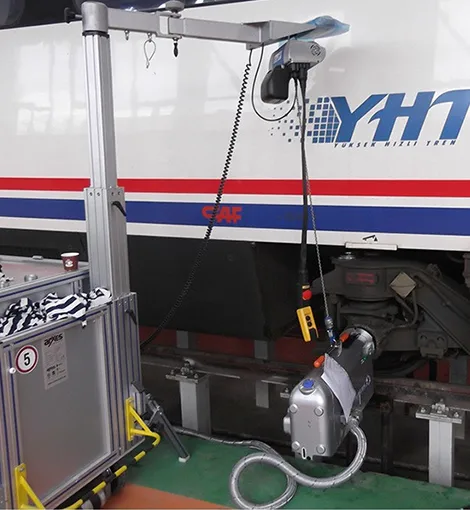 Safety and reliability are the decisive criteria for the highspeed railway traffic of the future. The in use internationally proven systems make it possible to check wheel sets semiautomatically or fully automatically for cracks in the structure or on other stress injuries.
The purpose of the testing facility is the mechanized and automated non destructive testing of assembled wheel sets with longitudinal drillings of different design with crosswise, along and volume errors.
The system is certified by German Railways Deutsche Bahn AG and has a calibration certificate from German Fraunhofer Institude.
The hollow axels of Turkish state Railways High Speed Trains are inspected by this system for many years.